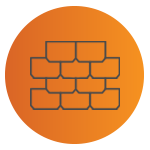 Roof replacement composition shingles
Composition shingles are a great, high quality and affordable option for your home. PRO-WORX Roofing & Construction LLC. provides the experience and professionalism you are looking for in a contractor. Attention to detail and service are priority in all of our roofing projects. In addition to top notch craftsmanship, we also use the highest quality material on the market today.
We start by laying tarp around your home to cover any bushes, fixtures, and other areas where debris could fall. We then do a complete tear off of the roof down to the decking to inspect for any damage. Once the inspection is complete, we install the felt, leak barrier, drip edge, starter strip, and shingles. We do not use staples, only use galvanized nails.
Once the work is completed, we clean out the gutters, remove all construction trash, and roll magnetic yard around the home to pick up any metal or nails left behind.